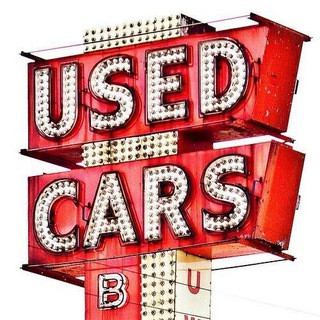 View group
t.me/usedcarsindia
Attention!
To subscribe to
«𝘂𝘀𝗲𝗱 𝗰𝗮𝗿𝘀 & 𝟮-𝘄𝗵𝗲𝗲𝗹𝗲𝗿𝘀»
Telegram chat, you must have the Telegram app installed.
𝘂𝘀𝗲𝗱 𝗰𝗮𝗿𝘀 & 𝟮-𝘄𝗵𝗲𝗲𝗹𝗲𝗿𝘀 — official Telegram group
𝗕𝘂𝘆 & 𝘀𝗲𝗹𝗹 𝗨𝗦𝗘𝗗 𝗖𝗔𝗥𝗦 & 𝟮-𝗪𝗵𝗲𝗲𝗹𝗲𝗿𝘀 𝗙𝗥𝗢𝗠 𝗔𝗖𝗥𝗢𝗦𝗦 𝗜𝗡𝗗𝗜𝗔• 𝙏𝙧𝙖𝙙𝙞𝙣𝙜 𝙞𝙣 𝙪𝙨𝙚𝙙 𝙘𝙖𝙧𝙨 & 𝙩𝙬𝙤 𝙬𝙝𝙚𝙚𝙡𝙚𝙧𝙨• ×No Brokerage× Join channel now 👇🏻 https://t.me/allindiausedcars
About «𝘂𝘀𝗲𝗱 𝗰𝗮𝗿𝘀 & 𝟮-𝘄𝗵𝗲𝗲𝗹𝗲𝗿𝘀»
«𝘂𝘀𝗲𝗱 𝗰𝗮𝗿𝘀 & 𝟮-𝘄𝗵𝗲𝗲𝗹𝗲𝗿𝘀» has 368 subscribers. Chat position in our world ranking 102634 out of 139338.
Approximate audience decline over the last month: +-53.
Increase/decrease in subscribers analysis on the graph
The graph shows the statistics of the «𝘂𝘀𝗲𝗱 𝗰𝗮𝗿𝘀 & 𝟮-𝘄𝗵𝗲𝗲𝗹𝗲𝗿𝘀» group for the last 12 months. The approximate frequency of updates is once every 30 days.
History of ranking
The loss of positions in the last month was
-1113
in the world ranking.
Other groups